Explore and Purchase The Zones Products
Explore and Purchase The Zones Products
The Zones of Regulation Curriculum book
The Zones of Regulation is a framework and easy-to-use social emotional curriculum for teaching students strategies for emotional and sensory self-management. The curriculum consists of lessons and activities used to gain skills in the area of regulation and emotional control for late preschoolers to adults. It can be used effectively in home, school, and clinical settings. All of the Zones trainings reference lessons contained in this book. The cost of the book is not included in any of the trainings. The book includes detailed guidance, instruction, and visual materials that will ensure the curriculum is implemented with fidelity.
Purchase The Zones of Regulation Curriculum
Books must be purchased separately through Social Thinking.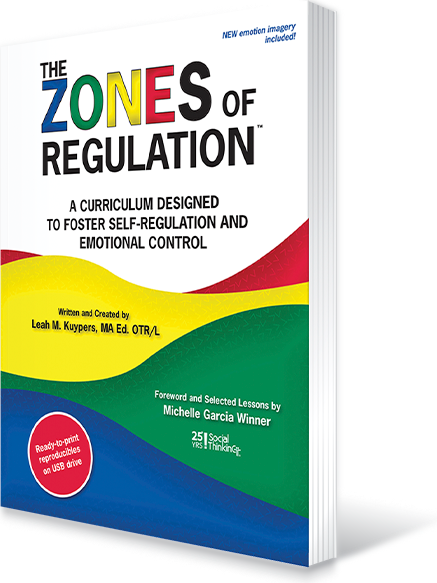 The Zones of Regulation Storybook Set - The Road to Regulation and Regulation Station
This two storybook set provides engaging social scenarios and strategies to help children (ages 5-11) explore how lessons from The Zones of Regulation Curriculum Book can be used at school and at home. Kids love stories and will identify with the characters and the everyday situations as they learn about their feelings and emotions, as well as how their bodies help them sense what they are feeling.
Now available on Google Play and Apple Books
Tools to Try Cards
Regulation Strategies Best Paired with The Zones of Regulation Curriculum
The Zones Tools to Try Cards for Kids (ages 5-10) and Tools to Try for Teens and Tweens (ages 10+) sets include over 50 4″× 6″ tool cards. These two separate decks are an easy, user-friendly way to introduce regulation strategies and empower learners to choose tools that work best for them. Each strategy card displays the regulation tool on one side and a how-to-do-it description on the reverse, along with a metacognitive self-reflection.
Now available on Google Play and Apple Books
Navigating the Zones Game & Advanced Pack
Navigating The Zones Game (age 8+) was created by Leah Kuypers, creator of The Zones of Regulation, along with Teri Rossman and Elizabeth Sautter. An interactive teaching tool designed to extend the curriculum, the game walks participants through the "Zones Pathway." The Pathway is a visual, sequential, and concrete road map that helps structure learners' thinking and processing about the problem-solving sequence that is at the center of self-regulation. You should have a strong working knowledge of the concepts and vocabulary in The Zones of Regulation curriculum book to use this product successfully.  Our new ecofriendly, streamlined game packaging has removed all plastic inserts. The more compact size not only reduces the toll on the environment and saves on shipping costs, but also requires less space for storage. All game parts and components remain the same.

Ready-to-use Zone of Regulation Visuals
Use these dry-erase posters alongside the lessons. Available separately or as a bundle.
The Zones of Regulation Apps
Download on Your Device's App Store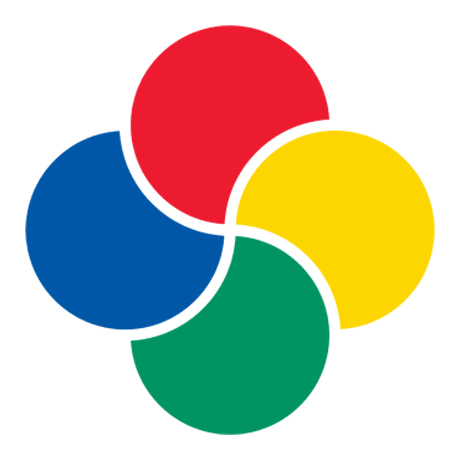 The Zones of Regulation App®
An interactive tool that provides a fun way to assist in developing real-life regulation skills. Learners will be taken on an adventure through a town filled with exciting learning opportunities around Zones concepts, rewards, and mini games. Currently available for download on iPhone, iPad, Android, Mac, Chromebook (Android Compatible). One app download may be used for up to 8 unique learners.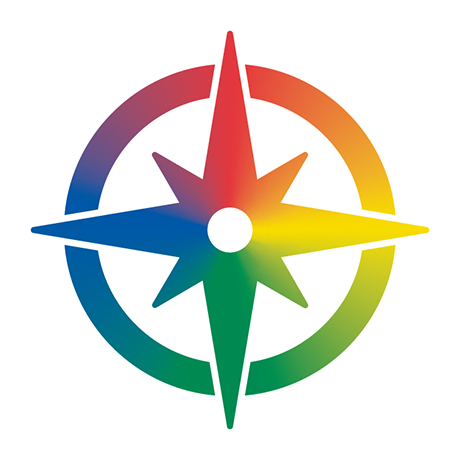 Exploring Emotions App®
The second app from The Zones, Exploring Emotions, is designed to foster regulation skills in an engaging manner, while simulating realistic everyday situations. It helps learners gain skills in consciously regulating their feelings within their environments. Currently available for download on iPhone, iPad, Android, Mac, Chromebook (Android Compatible). One app download may be used for up to 26 unique learners.