For Your School

Transform Your School
Community with The
Zones of Regulation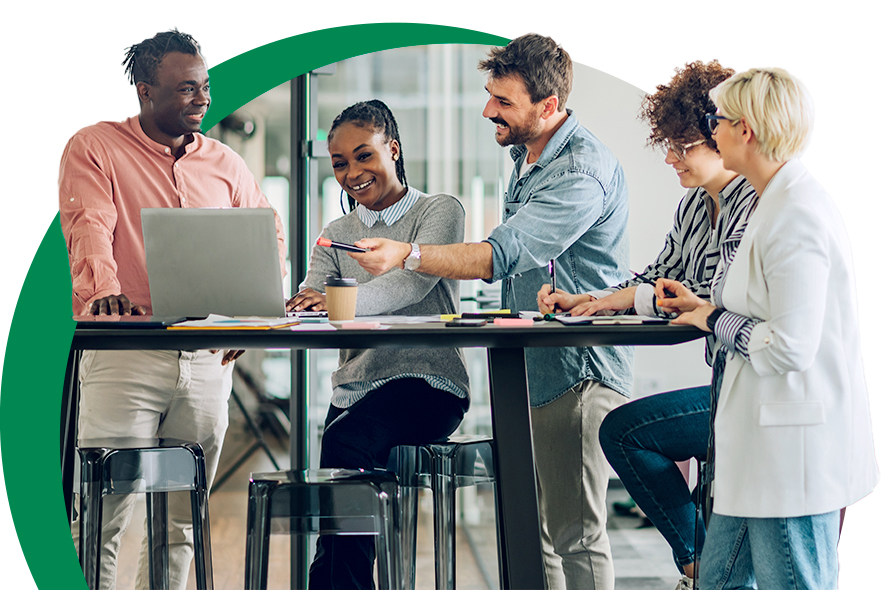 Is Your School Looking For:
More time spent on learning instead of on behavior management?
A common language for for communication, problem solving, and emotional understanding?
Increased student self-awareness and social and emotional skills?
Systems for building regulation strategies into day-to-day routines?
Greater inclusion for learners with social, emotional, or behavioral differences into general education settings?
These are some of the benefits reported by schools with strong implementation of The Zones of Regulation curriculum.
Peek into Schools Using The Zones
Zones schools use the lessons, concepts, and strategies within The Zones of Regulation curriculum to create a climate where all students can thrive. Classrooms use these universal practices to proactively teach and support students in their emotional growth:
All students are taught lessons from The Zones of Regulation curriculum
Common Zones visuals throughout the school
Common Zones language used by all staff in all settings
Regular opportunities for students and staff to check in with their Zones
Easy access to Zones' regulation tools for students and staff
Schools Bringing The Zones to Life!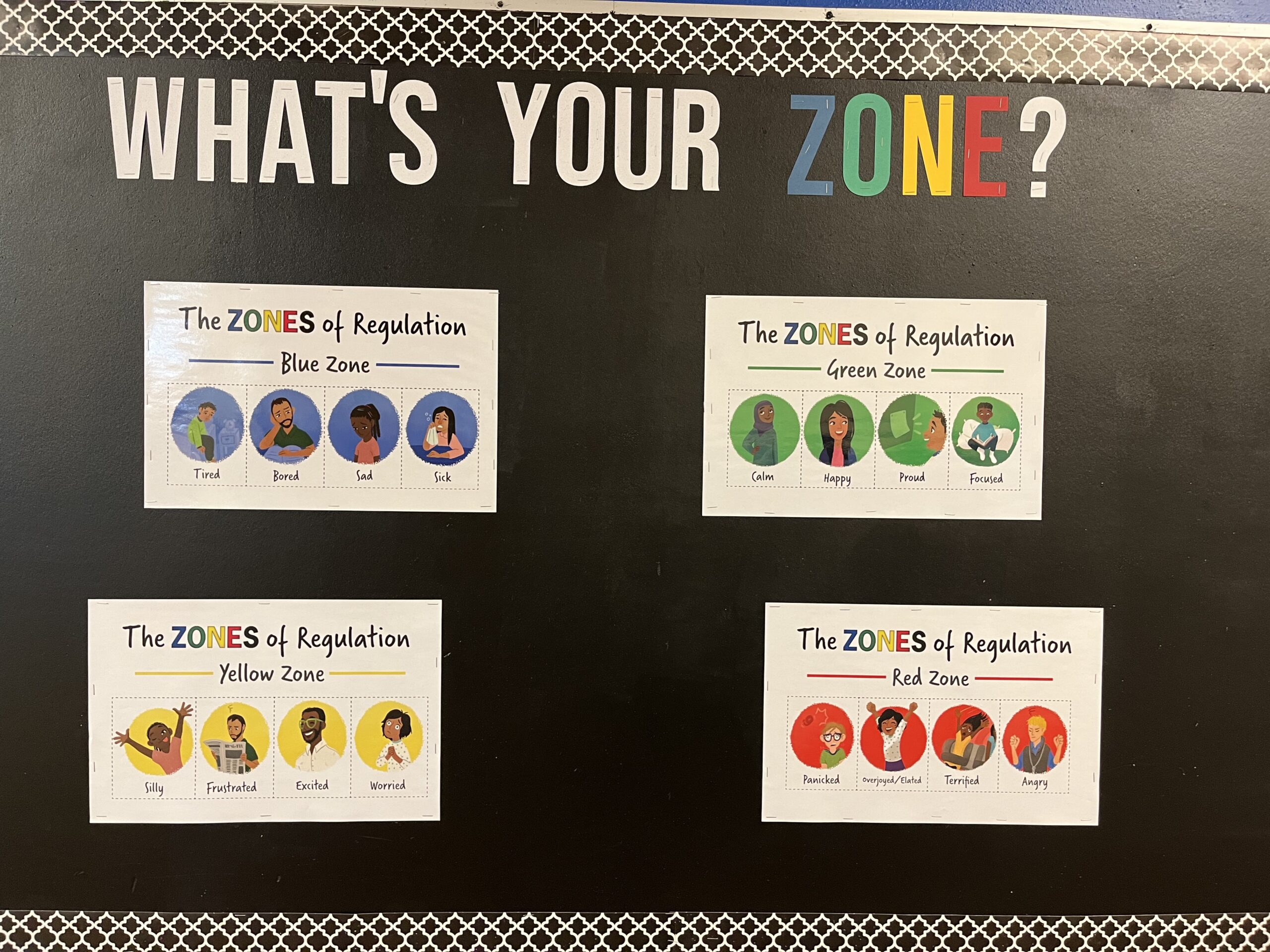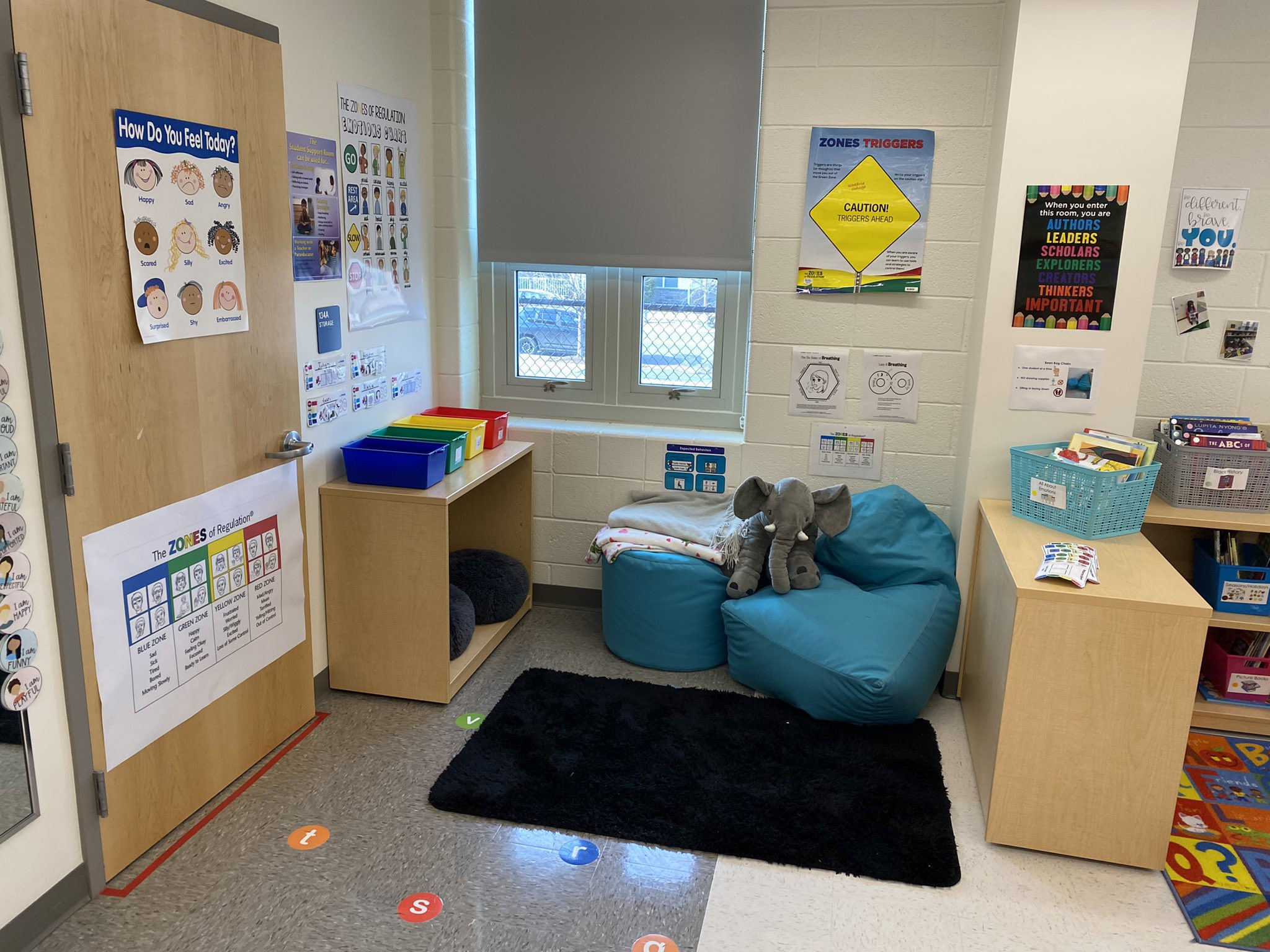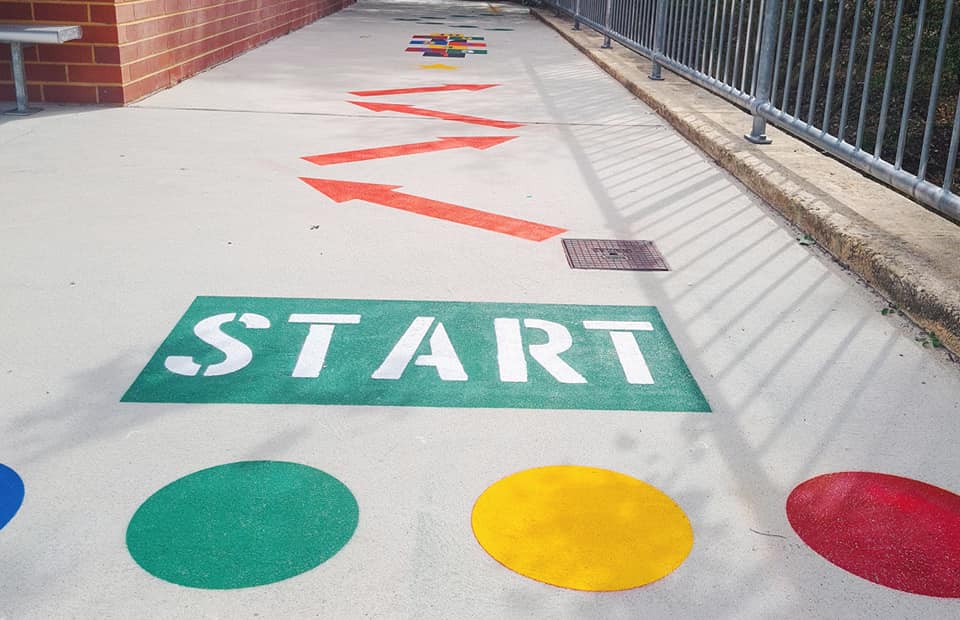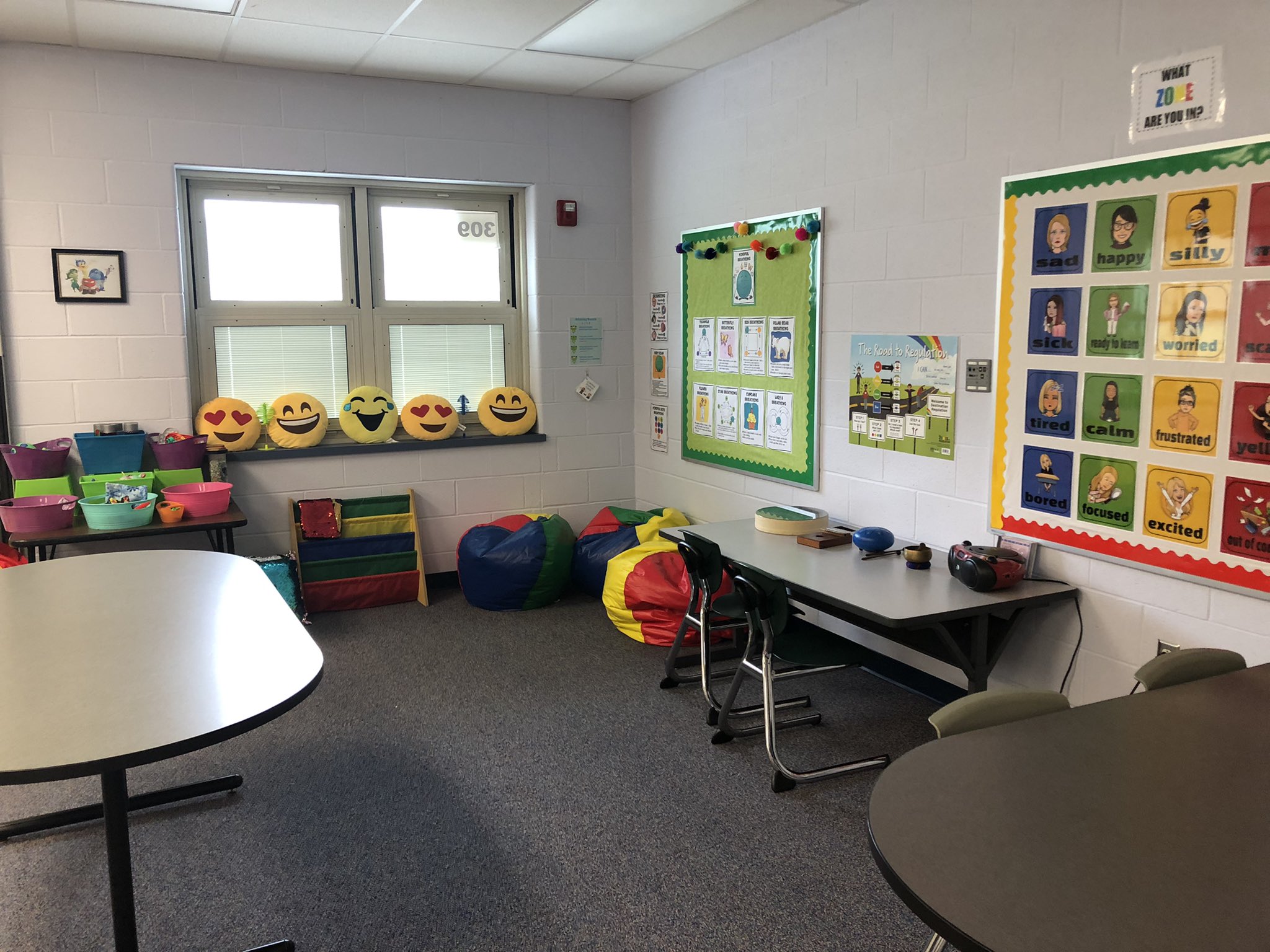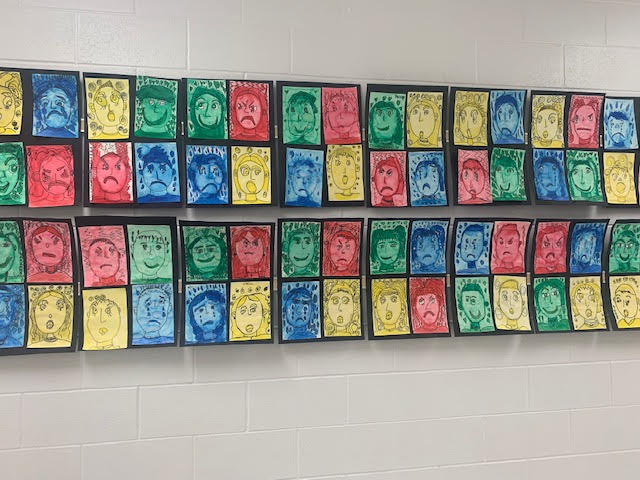 3 Steps to Implementing The Zones
1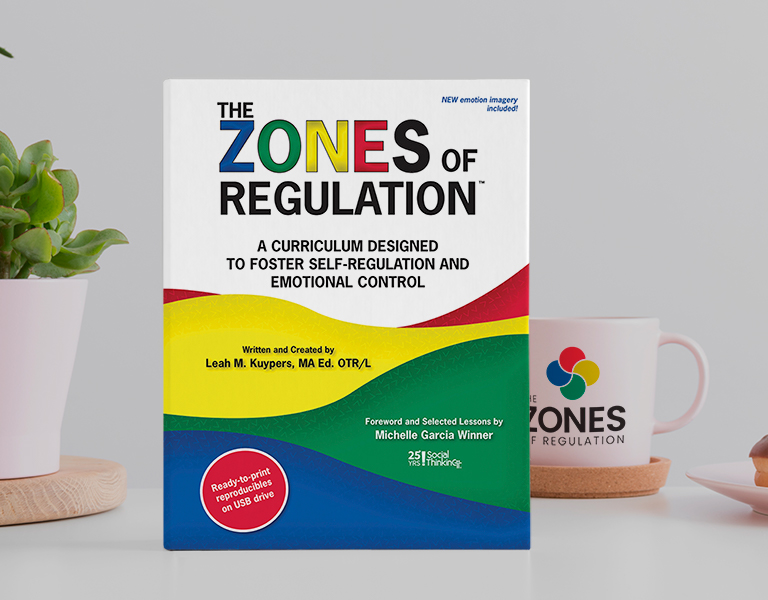 Buy the Book
Buy The Zones of Regulation curriculum book through Social Thinking.
2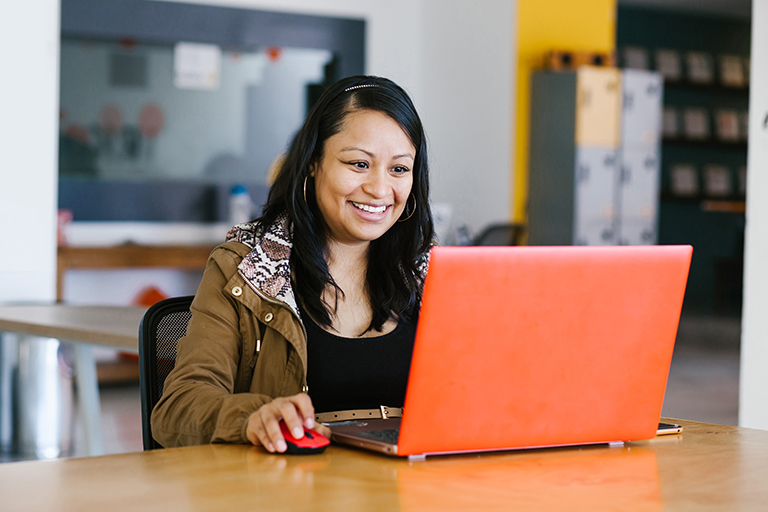 Register for Training
Sign up for a Training to get the foundational and practical advice you need for implementing The Zones of Regulation in your school or district.
The Zones of Regulation Zones Basic or Comprehensive Training will provide all staff with foundational knowledge of The Zones of Regulation methodology and curriculum.
Schoolwide Implementation Training will equip school teams with practical guidance and planning strategies to bring The Zones to life in schools and districts.
3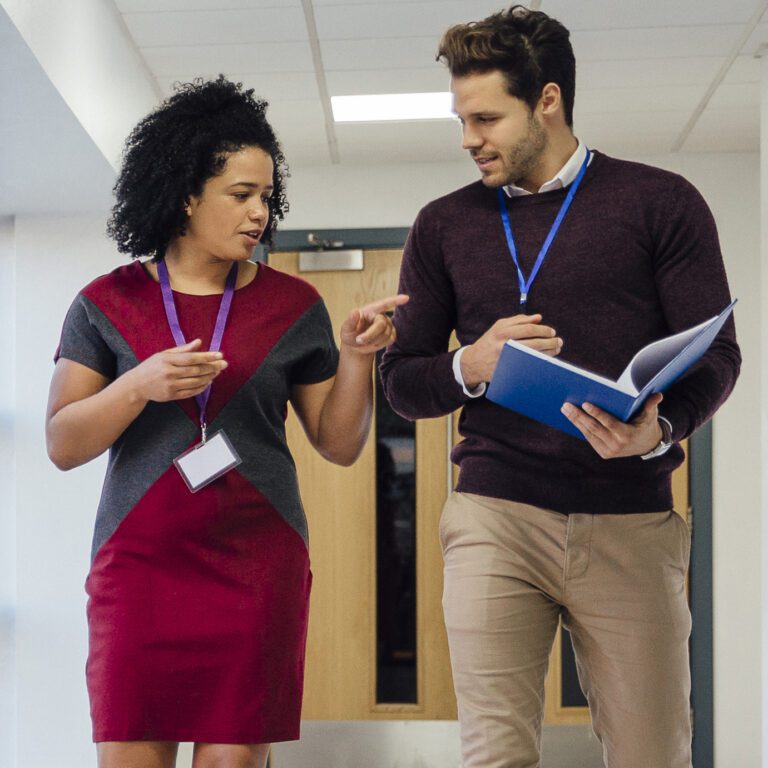 Get Started with School Resources
Champion The Zones at your school by gathering a team of educators to collaborate on a schoolwide plan for social emotional learning. Use these resources to get started.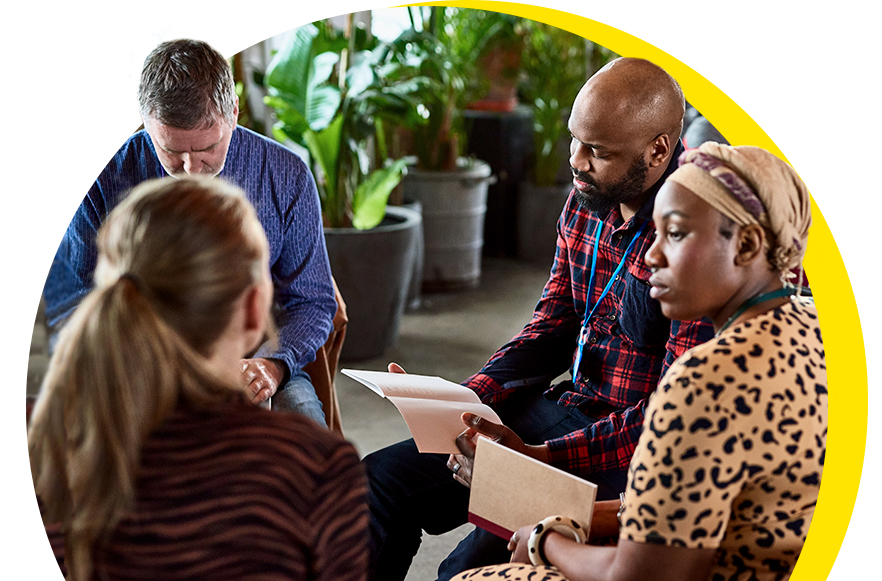 Attend our Schoolwide Implementation Training
(3 hours, 2.75 clock hours)
Our Zones of Regulation Schoolwide training empowers schools and districts to help students manage their emotions and promote well-being so kids can focus on learning. Leadership teams leave the Schoolwide Training inspired and motivated with ready-to-use tools and strategies to build a plan to strengthen their Zones of Regulation implementation.
Participants can expect to:
Examine schoolwide considerations that impact regulation, such as adult mindset, systems, inclusion and equity.
Generate an implementation plan, including developing buy-in, reviewing data collection, and customizing instruction for your site.
Explore ways to establish common, schoolwide systems, in addition to adapting Zones Instruction for varying age groups.
Register Now
Use ESSER Funds to Bring The Zones of Regulation to Your District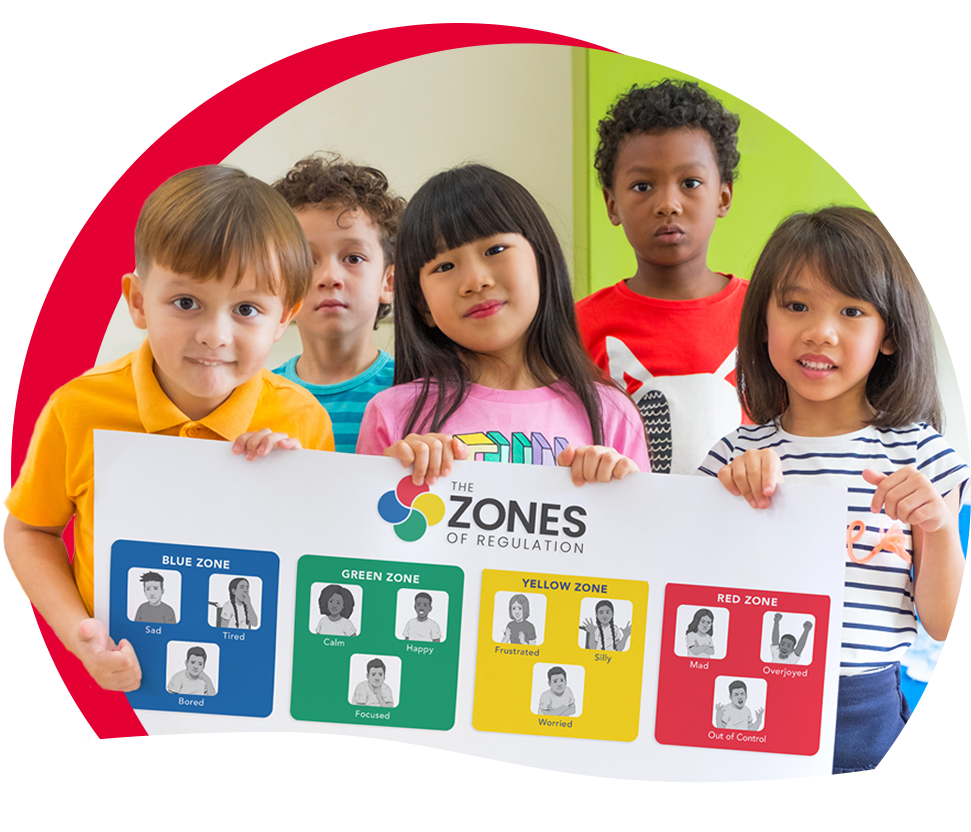 ESSER: Elementary and Secondary School Emergency Relief Funds
The American Rescue Plan (ARP) provides districts with extensive funding to address the ongoing academic and mental health needs of students affected by the Covid-19 crisis.
Districts and schools can use their ESSER funds toward materials that address learning loss, formative and summative assessments, technology, professional development (PD), summer school activities and social-emotional learning (SEL) programs.
The ARP requires that 20% of allocated funds be dedicated to meeting students' SEL needs.
Click on the button below to find information about the ESSER funding plans in your state.
Implementation Resources
Jump start your Zones implementation and deepen your skillset with practical resources.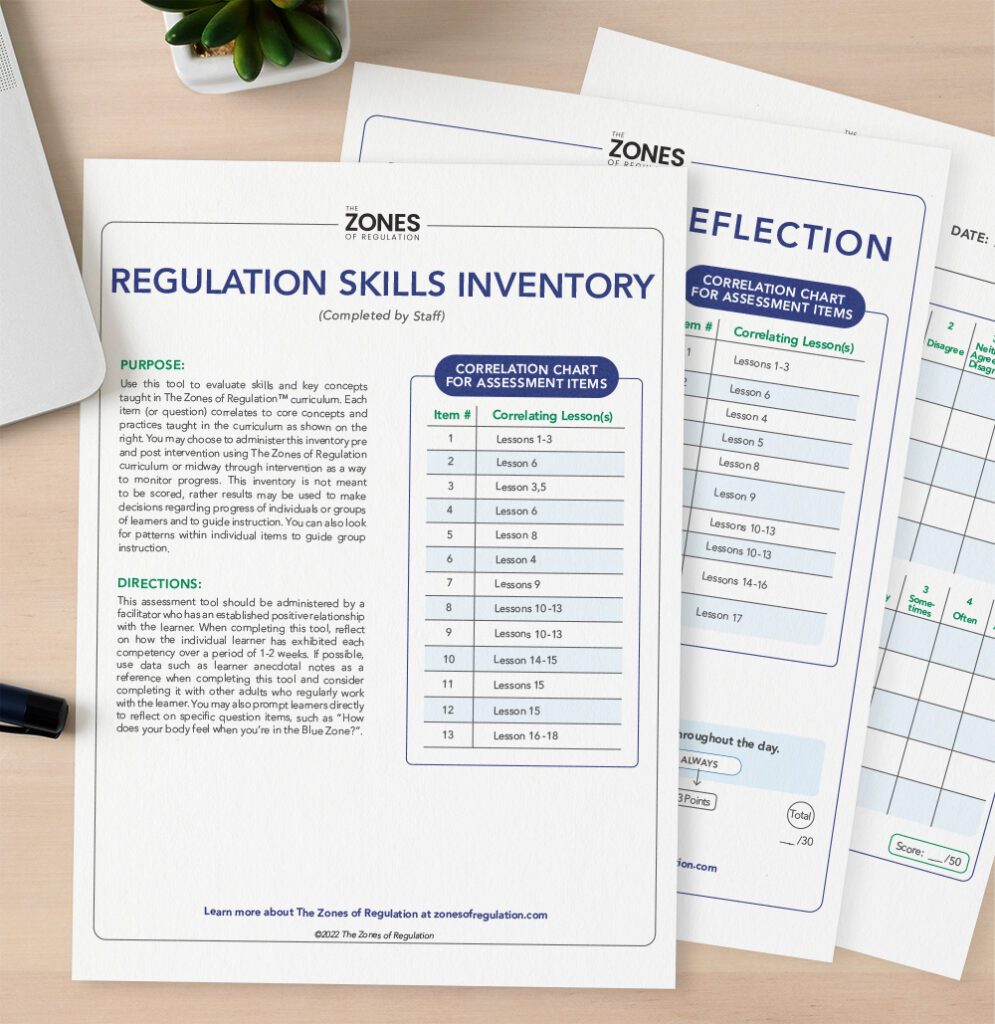 Data Collection Resources
Use these Zones data collection tools to provide meaningful feedback on the efficacy of your implementation.
Download Resources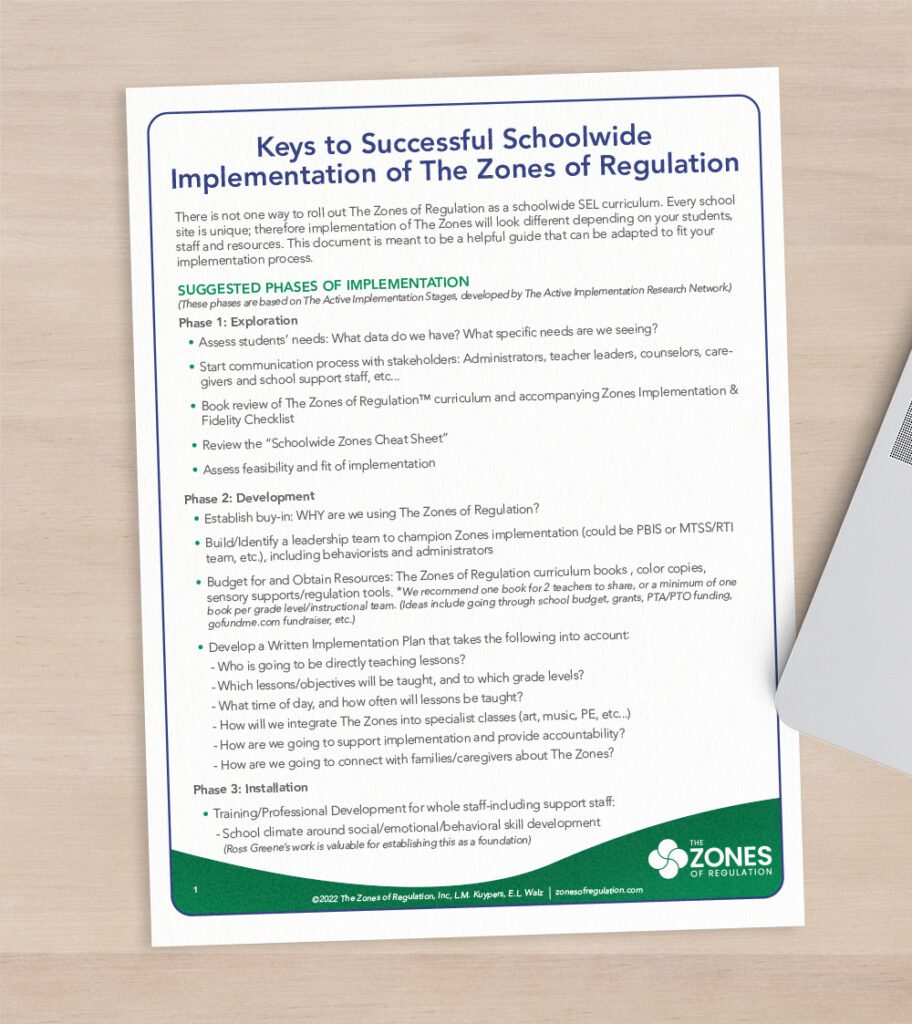 Implementation Guide
Use our Schoolwide Zones Implementation Guide for step-by-step support in building a plan for your site.
View Guide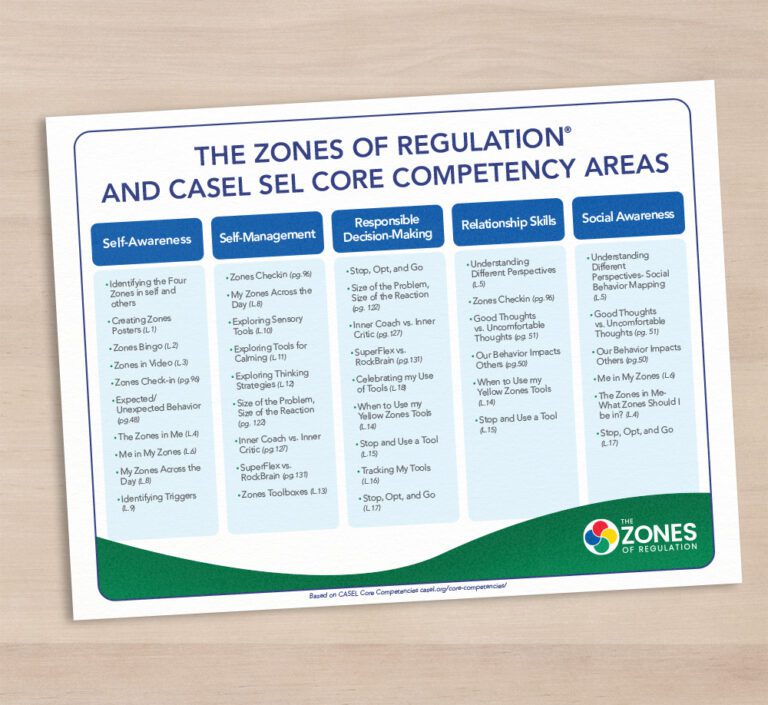 Alignment with Other SEL Models
Many schools use the Collaborative for Academic, Social, and Emotional Learning (CASEL) competencies to organize the implementation of their social-emotional learning. Download our FREE printable Zones of Regulation and CASEL SEL Core Competency Guide to see how The Zones align with these competencies.
Download Guide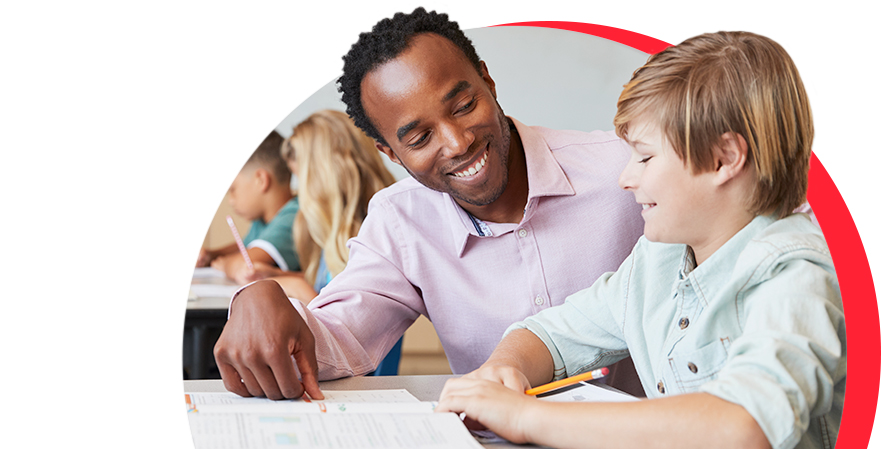 Zones of Regulation School Success Stories
Teachers all over the world use The Zones of Regulation to create climates that support student well-being and success in the classroom every day. We are proud to share their inspiring stories:
By using the Zones of Regulation with students across my building, we have seen a consistent drop in student referrals to the office and for speech/language services. It has increased their mindfulness and social awareness. We have even seen academic scores increase.
It has helped our staff in understanding the needs of our students. It helps build empathy instead of frustration with our more challenging students. The Zones also creates a conversation that is more hopeful and skill based instead of punishment based. I could go on and on…
Questions? Schedule a Consultation
Our consultation team is happy to meet with you virtually to guide you in the specific needs of your unique school or district. The Zones consultations are available after the schoolwide training to support your team in making a site plan for implementation. Contact us today!
Schedule Now