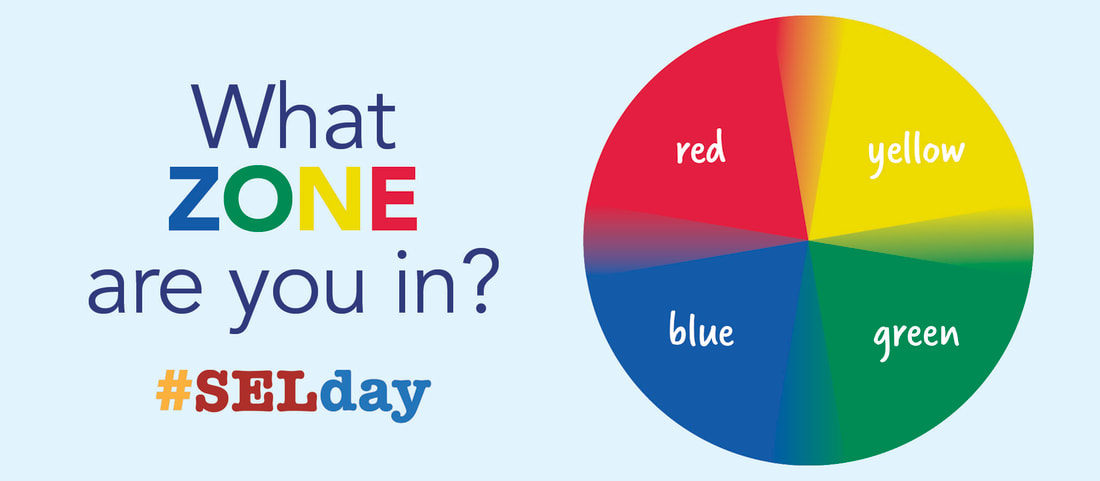 To celebrate Social Emotional Learning #SELday this year, we'd like to reflect on the act of mindfully checking in, with ourselves and others. The cliche question, "How are you?" isn't cutting it given the state our children, caregivers, educators, and communities are in. Let's try a new way.
In The Zones of Regulation, we use our 4 colors (Blue, Green, Yellow, Red) to categorize the feelings we have on the inside- our energy, emotions and alertness. When we pause to check in with our Zones, it gives us the time to take note of these feelings (and potentially regulate them). This terminology also provides a simple and nonjudgmental way to communicate how we're REALLY doing. And it helps us connect with and support each other, while also advocating for our own care and wellness- no matter our Zone.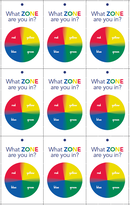 In this spirit, we're excited to be providing a FREE 2-sided Zones of Regulation Check-In Lanyard template; just print, cut, and laminate!
​
As always, use The Zones of Regulation Curriculum as your guide for teaching these concepts, and join one of our Official Zones Training to equip yourself with the most up-to-date information on The Zones.
​ Here are a few best practices for Zones check-ins: