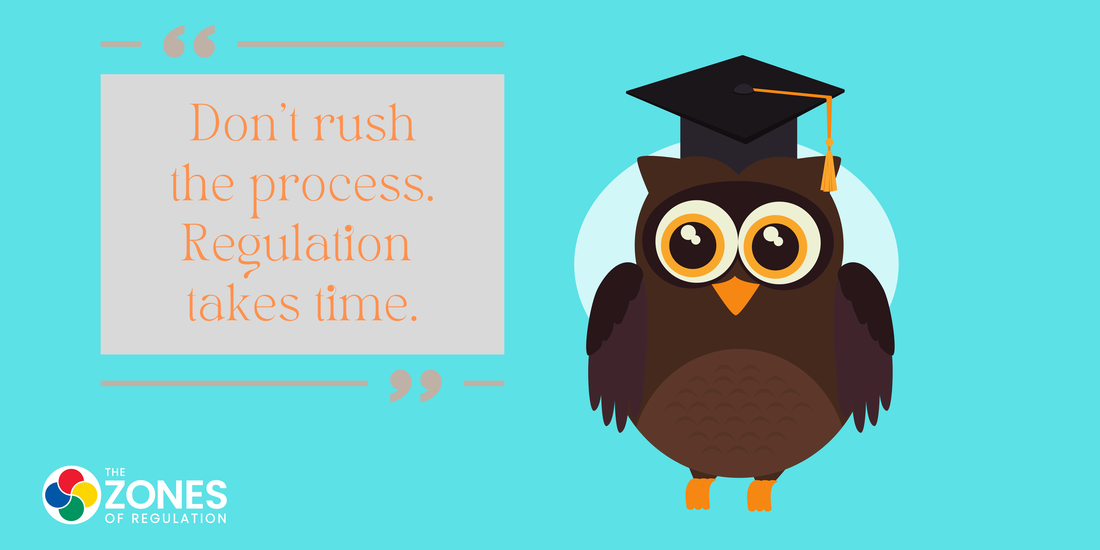 Understanding and learning to use self-regulation skills takes time which is why it's important for adults to provide opportunities for learners to master skills before being taught new ones. Taking your time gives learners 'breathing room' to build confidence and agency along the way. In this month's Zoning In post, we share a brief excerpt of an interview Leah Kuypers had with Dr. Govind Krishnamoorthy, clinical psychologist at the University of Southern Queensland, Australia, as part of the Trauma Informed Education Podcast.
Dr. Krishnamoorthy: What's your general advice to teachers with students for whom the strategies don't work immediately or as quickly as other students?
Leah Kuypers: Self-regulation is a developmental skill, like learning to walk and talk. Hence, we must be mindful that many of our learners will not be developmentally ready to jump from where they are to where they need to be. For example, some students might be 15 years old chronologically yet, developmentally their metacognitive self-regulation skills are just emerging. Because of that, they're not going to make that leap in progress in half a year like other students with neurotypical self-regulation skill development.
With The Zones of Regulation, I recommend that instead of working through a new lesson each week, we need to look at each student and observe how they are able to demonstrate the skills they've been taught. Do they need more time for the development of a particular skill? Are they demonstrating the learning objective from a particular lesson? A lot of our students can talk about that knowledge, such as being able to describe The Zones upside down and backward, but we must make the distinction between being able to articulate or describe a skill compared with the ability to use it when needed.
If a student isn't showing a skill in real time, to layer on another indicates we are moving too fast, and that student may become resistant. I encourage people to slow down and pace the instruction based on the skills a student is able to demonstrate. We need to constantly ask ourselves, "what are they absorbing and starting to demonstrate?" "What do we see emerging?" Questions like these give us the clues that learners might be ready to take a step towards a new skill. It's important to acknowledge that this takes time. Teaching new regulation skills needs to happen when students are calm and regulated; this will lead to a payoff down the road when students become dysregulated. I caution people about expecting quick results when introducing The Zones. Rather, it takes time, practice and repeated exposure to see results. Many students need more consistent support and a slow and steady pace to be successful.
Taking time is a gift we can give to ourselves and our learners.